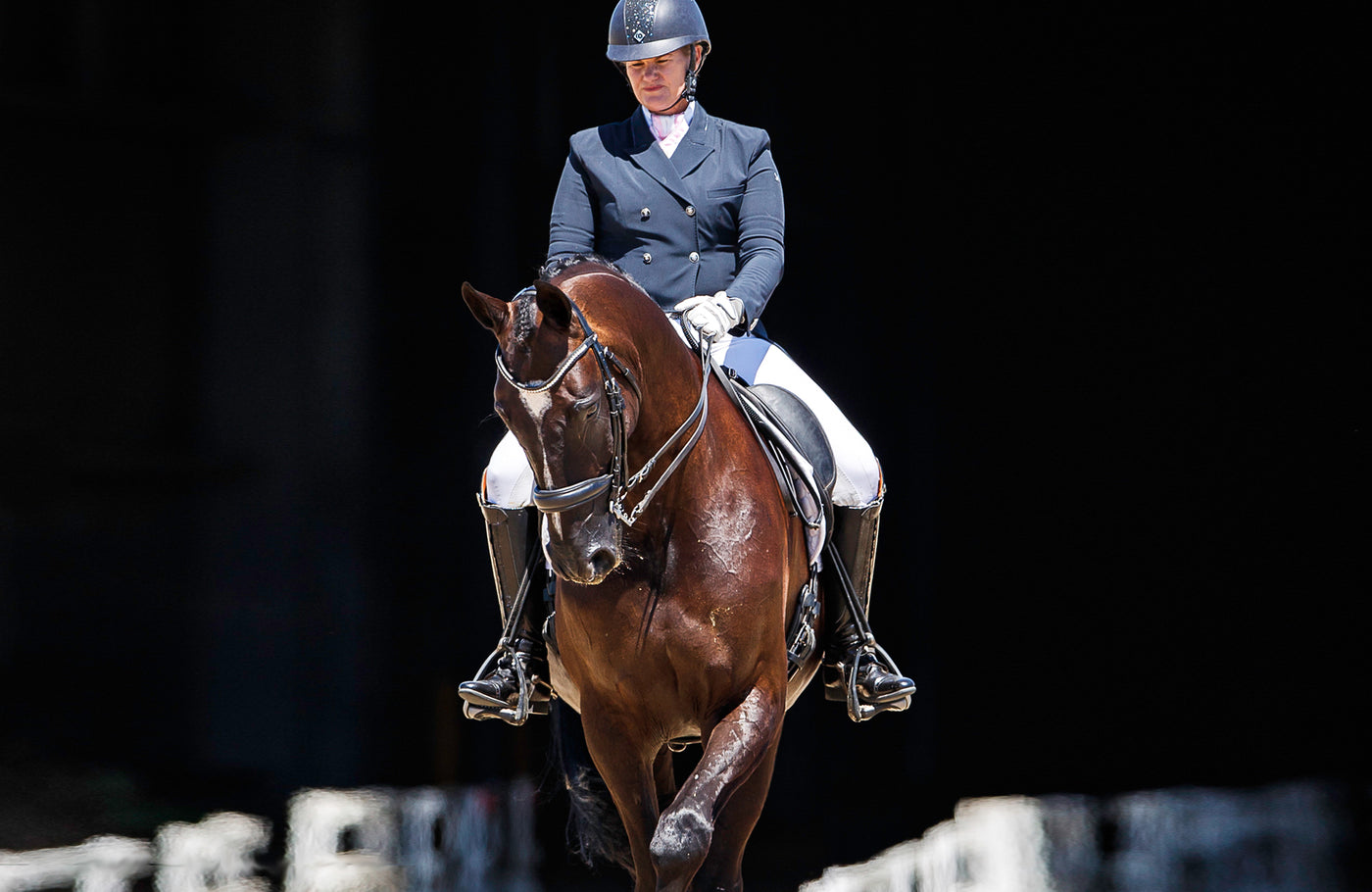 Waikato, New Zealand
Christine Weal
Christine has represented New Zealand numerous times and has been National Advanced Level Champion twice and has either won or placed in the NZ Young Dressage Horse Championship whenever she has had a horse compete. She has trained advanced level riders, national champions, international representatives and has invested in her own professional coaching and riding skills by spending 10 NZ winters obtaining international experience and knowledge.
We have used the BetaVet products for many years, with a range of horses, with great success. It's nice to be able to pass these products onto our clients, know they work, and watch them having as much success as we have.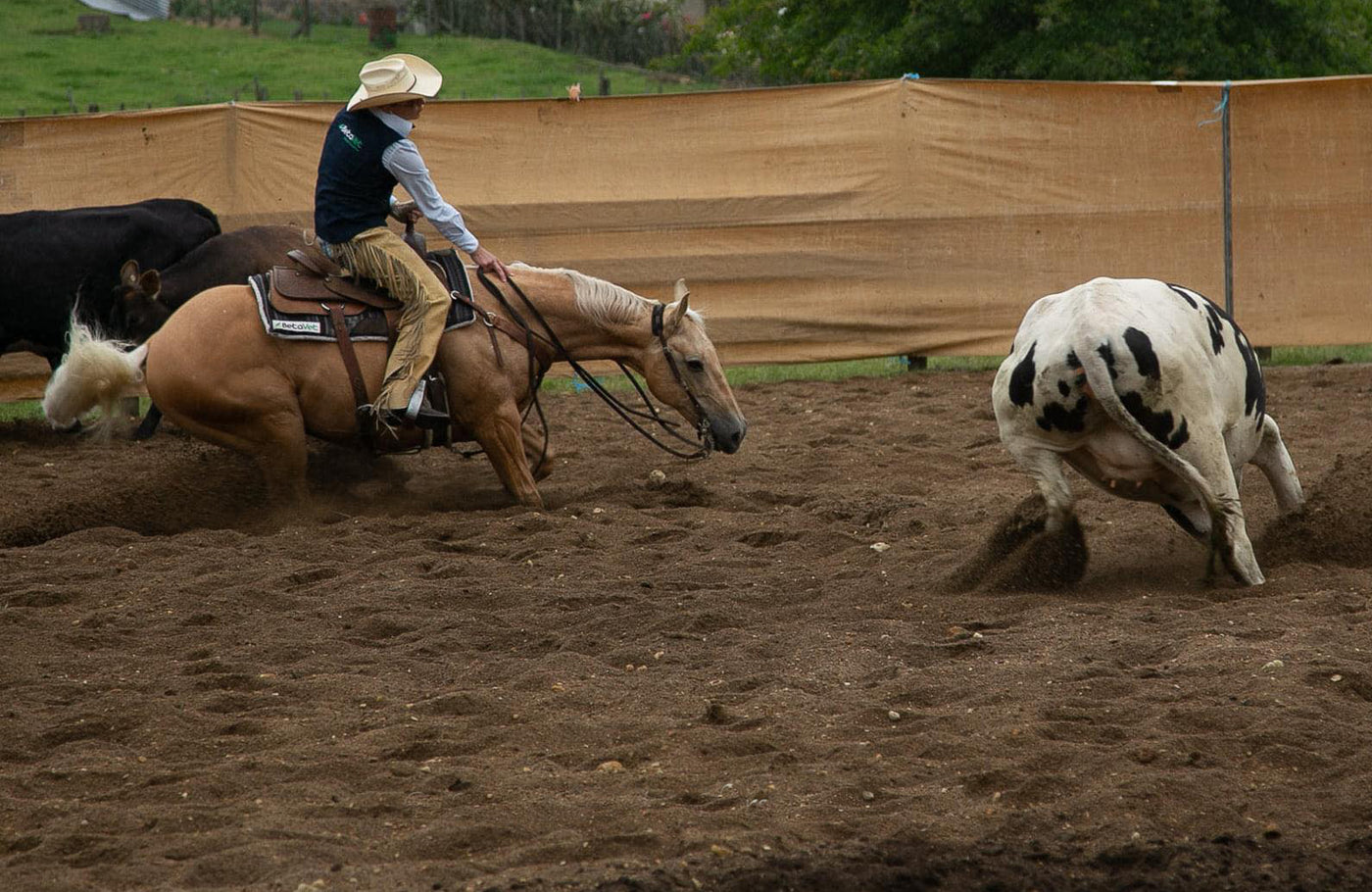 Te Awamutu, New Zealand
Mindy Pates
I am a Non-Pro Rider in Cutting competing and training a team of 2 horses, based in the King Country. I have been using BetaVet products going on 6 years, these products have been a key addition to my horse's diets, not only while competing but also in the off season. I have 2 horses with vastly different needs and the BetaVet range gives me the ability to customise supplements to their individual requirements whatever the situation.
My BetaVet stash consists of PROTECT, PREPARE, GASTRIC-TEC, ALLER-GEN, EQUI-COFF, STEADY NEDDY, ELECROLIFT & SUPERBOOST PASTE to help maintain optimal health & performance.

For the sport of Cutting is an adrenalin packed into a 2 ½ minute performance so knowing I have a range of products that can help them prepare, perform, and recover well with gives me good piece of mind that I am doing all I can to get the best results possible.
All my horses are on PROTECT during the season, a formulated herbal preparation for optimal joint health, function and healthy skeletal and connective tissues designed for competitive horses in high level training and work. PROTECT has worked extremely well on my older competition horse keeping him competitively agile and alert even at the age of 16.
SUPERBOOST PASTE has been ideal to give my horses post event to help maintain their energy and vitality for a consistent performance going into the 2nd days of competition.
Being out and about in different locations STEADY NEDDY has aided in my horses to be able to adjust quickly to what could be a stressful situation. The ALLER-GEN product has been a fantastic addition to the BetaVet range, with 2 horses that suffer from skin allergies and respiratory allergies this product has been a fast favourite for me, to support a healthy immune function and strengthen their mucus membranes against airborne allergens.
I am proud to be a part of Team BetaVet. I love that their products benefit my horse's overall health and it results speak for them themselves.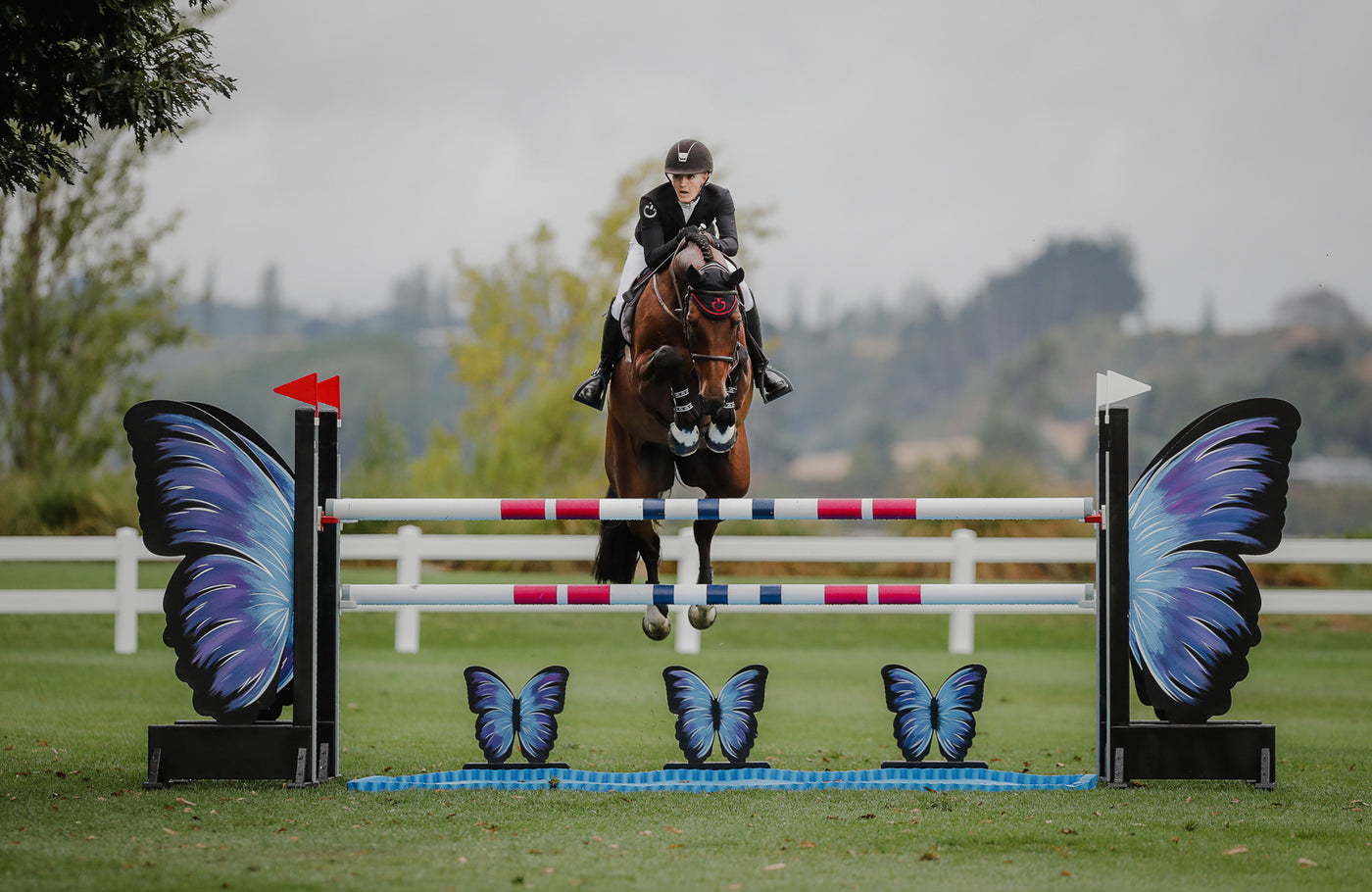 Christchurch, New Zealand
Georgina Dormer
In terms of the health, soundness and performance of my team of jumping horses and young stock, BetaVet has been a key component in my programme for more than ten years.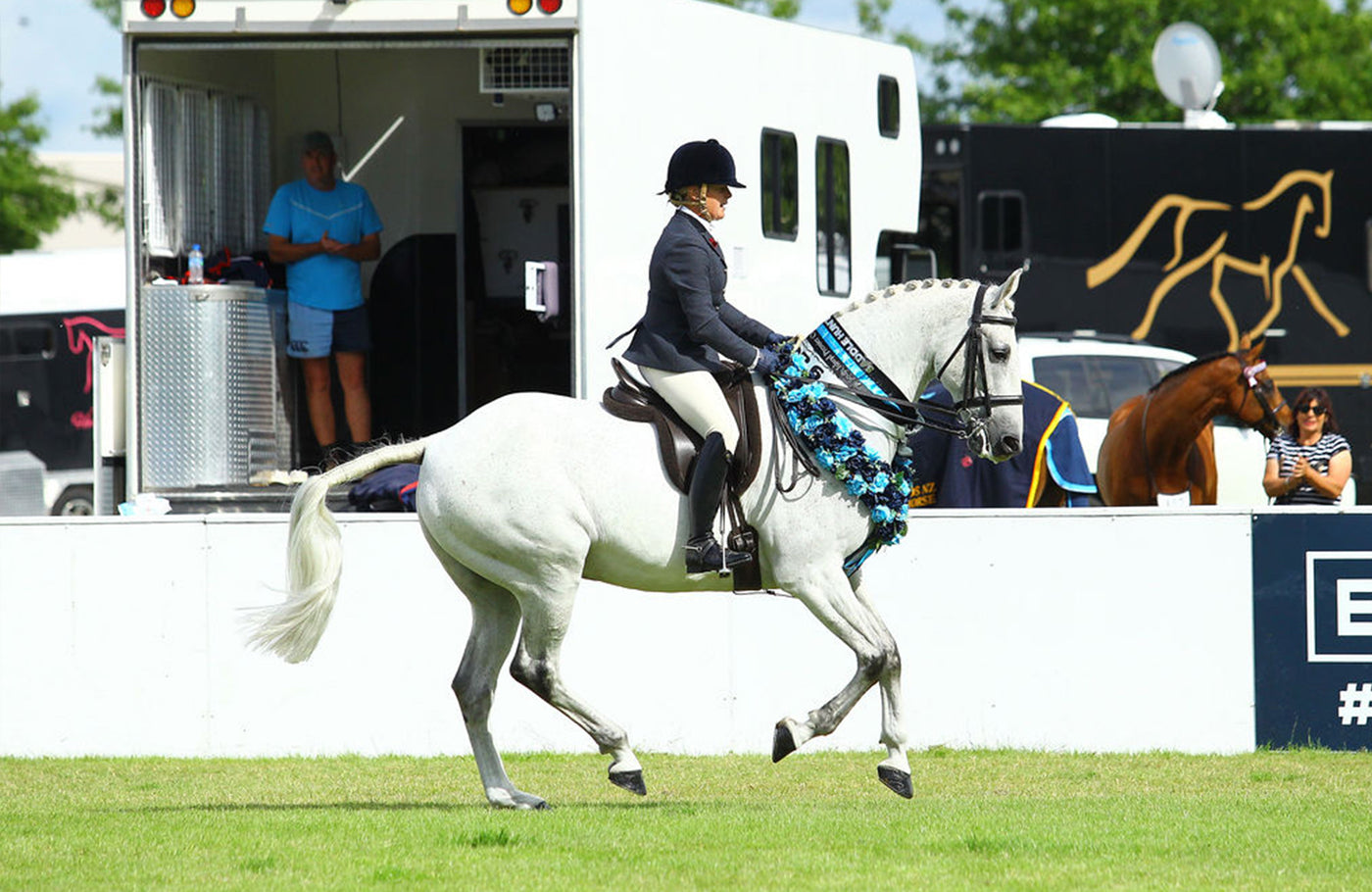 New Zealand
Harriet Redmond
BetaVet is a product range I know and love. The BetaVet team are extremely supportive in ensuring I have the knowledge behind each product. I have total confidence in the range and totally recommend the BetaVet products!

My competition horses run on GASTRI-TEC and ECHINACEA daily. I feel the two BetaVet products work really well together and ensure my show horses are looking and feeling their absolute best.
Ngahiwi Frostie and I have been competing together in the show ring for 6 seasons. We have traveled Frostie on the ferry 14 times and traveled to Sydney, Australia. Each trip Frostie has arrived feeling happy and relaxed. He never losses condition or his appetite. I truly believe the BetaVet products play a factor and BetaVet products are key to ensuring my horses are in top condition when competing in the show ring and training at home.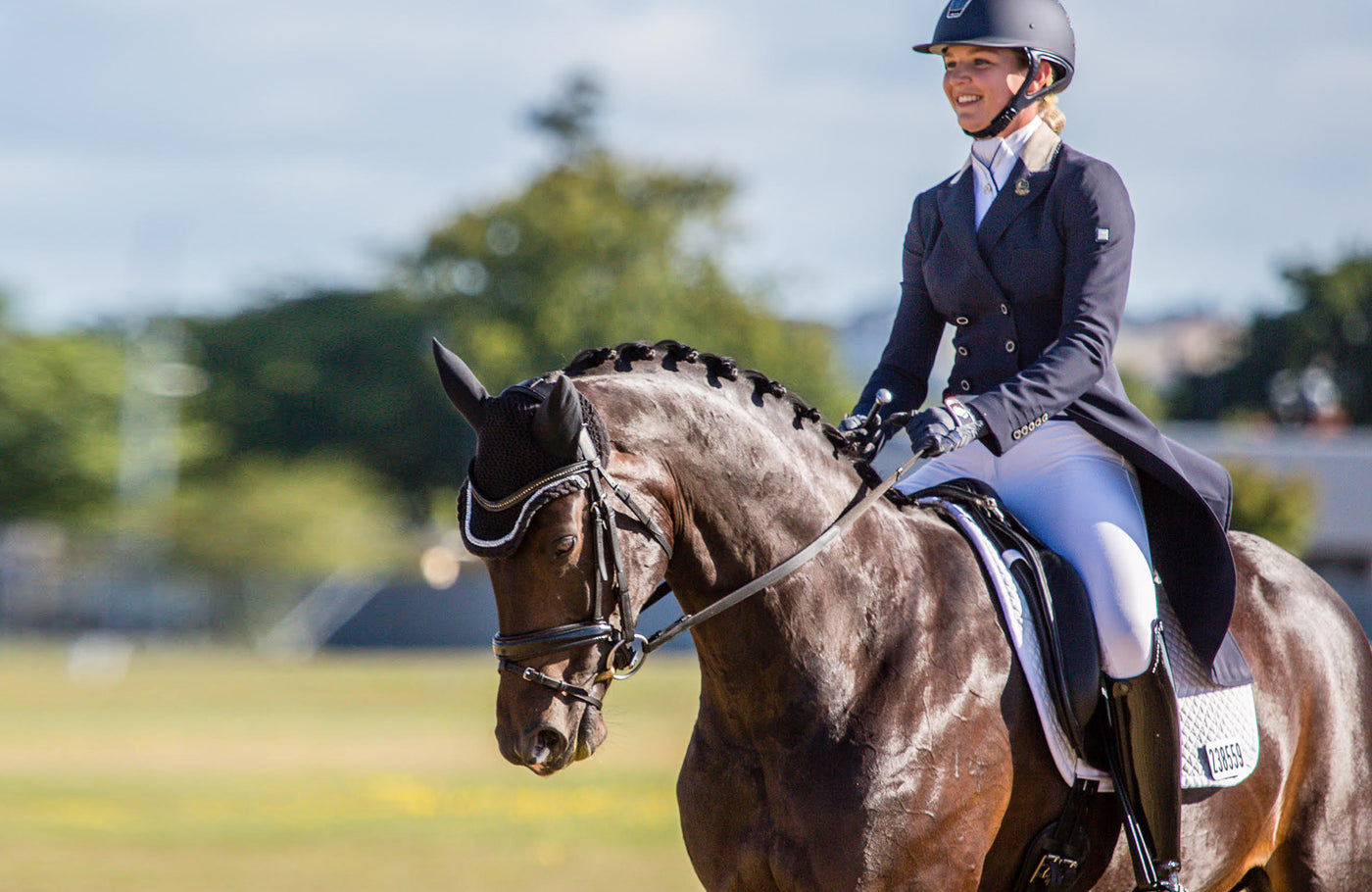 Auckland
Chanel Flyger
I am Chanel Flyger, 25 year old Dressage rider from Auckland. I have a team of Dressage horses ranging from Youngsters that have not competed yet, through to Advanced Level Dressage.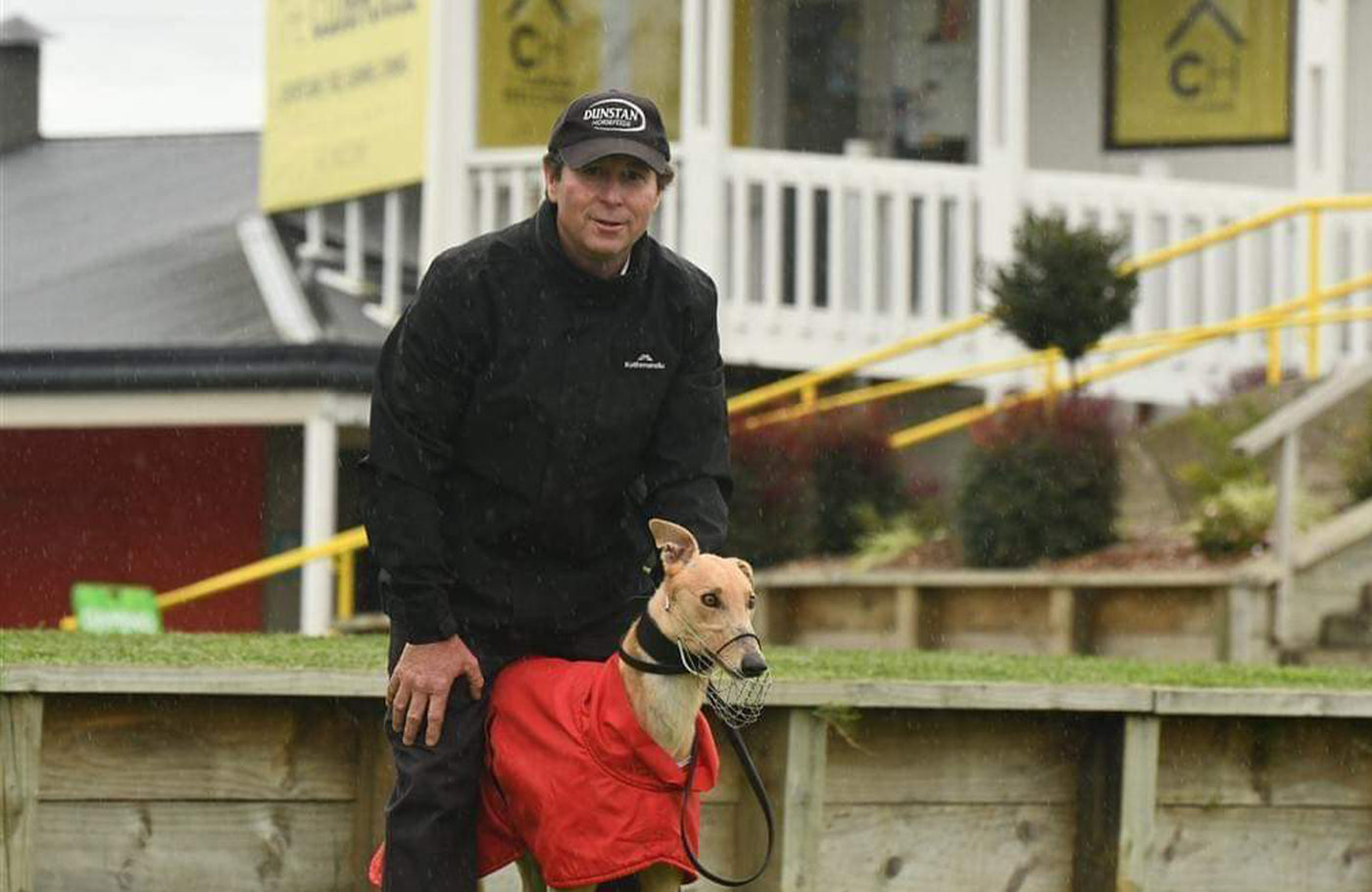 Racing Kennels
Peter Ferguson
Peter has enjoyed an elaborate career in harness racing, only taking the plunge into greyhound racing in 2016. In this time, he and the team already boast wins in Gr.1 Auckland Cup, Gr.1 New Zealand Derby, Gr.1 Waterloo Cup, not to mention taking out many other cup and feature races. While it's not an official title, Fergie is the only person to drive an Auckland Cup and New Zealand Derby winner, then go on to win the greyhound counterparts!
Knowing how effective the BetaVet products are on the horses, it was an absolute no brainer for him to start the dogs on them and we can't wait to see the results he gets after expanding his product range a bit further!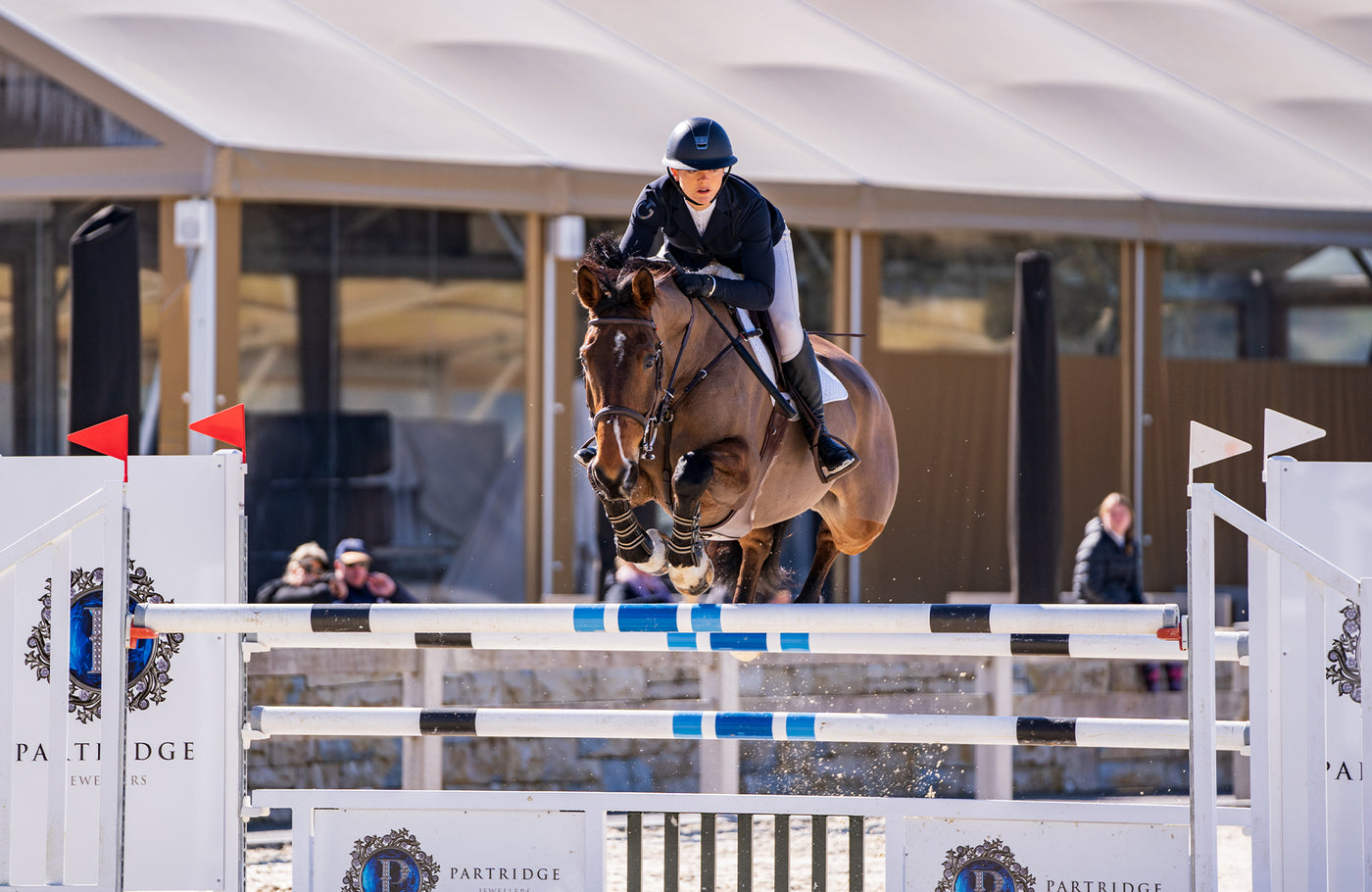 Hannah Bodle
I am full time show jumping rider and have just started my own small business/show jumping yard with a focus around producing quality young sport horses, as well as, building up my own show jumping team. I have been using BetaVet for over 12 yrs now and cannot speak highly enough about their wide range of products they offer.
BetaVet is a crucial and influential part of my teams' daily diet during the off season as well as while out competing on the national circuit.
I work with a range of horses from breakers to schoolers, to competition horses all requiring different supplementation to get the best work out of them, and to help keep/maintain their condition.
My feed room staples are PREPARE, REGUMARE and STEADY STEED.
PREPARE is my absolute go to whilst the horses are in full work leading up to and during the competition season. A natural formula allowing your horses to glow from the inside out. It is great at helping build up topline, and muscle condition, helps maintain your horses gut health and also aids in the recovery after competition or vigorous trainings at home.
All of my mares run on REGUMARE. I have a few sassy ones on the team and this product is super at aiding in hormone regulation. Allowing me to have a happier horse to work with in all aspects – training, competition, and in both the paddock and stable. I have even put emotional geldings on the product to help settle them into their work, and was thrilled with the results.
For any young horses that come through the stable or any horses that have a tendency to get slightly over whelmed, whether it be coming back into work or within a show environment, STEADY STEED has been my staple calming aid. Taking the edge off them, allowing them to think and process things a lot clearer and easier.
A great way to slow the mind without making them too dull to ride/compete. An essential part of any sensitive horse's diet.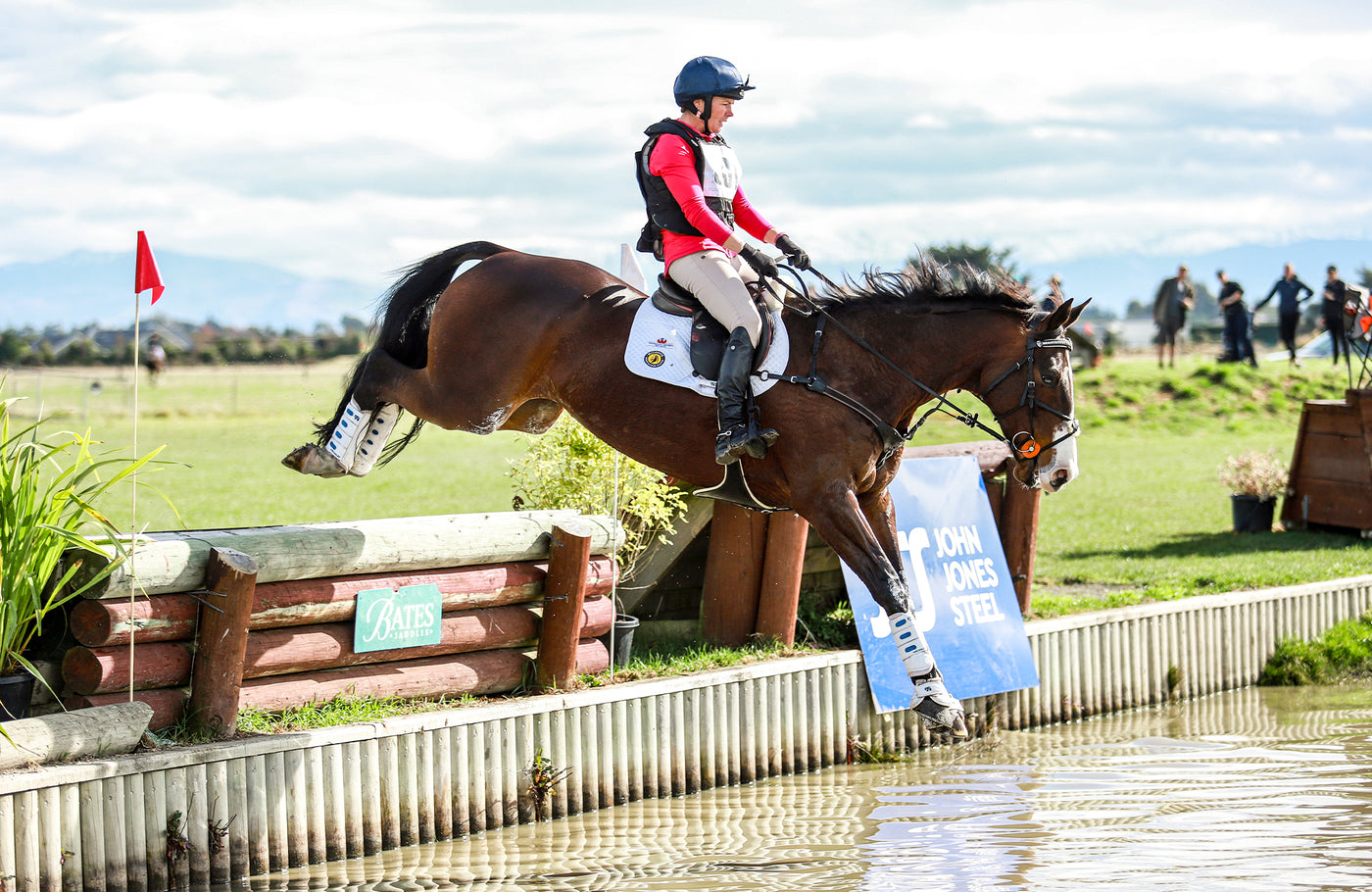 Emily Cammock
I am a full time Rider/Coach and mum based in West Melton, Canterbury. We run between 30 and 40 horses, including Eventers/Competition horses, Agisters, Schoolers and we also have a small breeding program.
I was introduced to the BetaVet range of products by Christine Weal over 10 years ago and they now make up a crucial part of my horses management. I have noticed amazing changes in horses weight, attitude, soundness and general health from using BetaVet products and can not recommend them highly enough.
The amazing BetaVet team are always so friendly, knowledgeable and willing to help with any questions or situations I need advice on.
BUILDAGUT is an absolute lifesaver. It is the first and only additive that goes into the hard feed of any TB that comes to me off the track and the results speak for themselves. Living in the South Island means multiple trips to the North Island every year and every horse that is travelling gets BUILDAGUT added to their feeds before and during travel. I no longer have to deal with the stress of horses going off their feed, losing condition on the journey or getting to their destination flat. They bounce off the truck ready to compete and I can't remember the last time I had a horse not lick their feed bowl clean on a trip away from home.
PREPARE is a product that I feel gives my horses the added support and resilience required at the upper levels of Eventing. It is a taxing sport, and I believe that PREPARE gives my horses the additional ability to bounce back after a hard day of XC and front up happy and ready to SJ the following day.
All of my upper level horses run on PROTECT. I believe that PROTECT had a big part to play in keeping Shaw Lee as a fit, healthy and sound 17yr old competing at 4*. My 8yr old daughters pony is an absolute gem and carts her around events at 80cm. He is 20yrs old and I want to make sure he has plenty more years of competition life left in him, hence he is also on PROTECT.
At the end of a big day jumping, I always use COOL N TITE under my stable wraps. The cooling feeling on your hand from rubbing it into their legs is so refreshing, giving me confidence that it must feel nice for the horses.
The other BetaVet product that I always have on hand is HEALS UP. I have had some amazing results with this product and would recommend to anyone with a difficult wound. Being in a spray bottle makes it great for young or sensitive horses as you are not having to apply a cream, and the accelerated healing I have seen from using this product has been mind-blowing.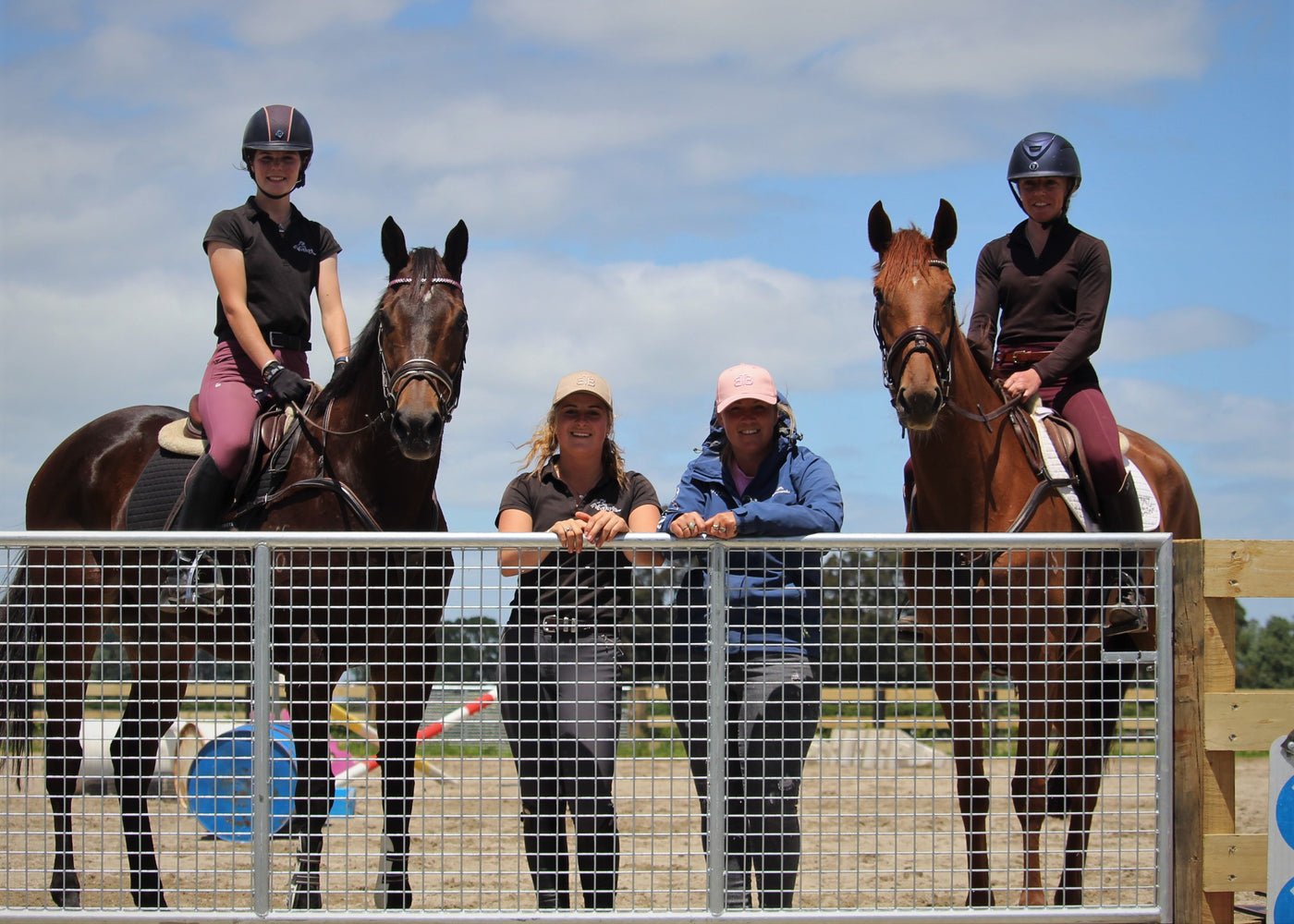 Event Stars
Gina Schick
I'm Gina Schick, and I've run my Thoroughbred rehoming business EventStars Ltd in Cambridge for the past 15 years.
We are based on a 60 acre property in Cambridge, with excellent facilities including a 2000m track, 50 x 70 arena and cross-country paddock, plus 16 stables. I started rehoming off the track Thoroughbreds when I was riding trackwork and eventing, and could see the need for someone to source and assess nice sporthorse types.
We rehome up to three hundred horses per year - primarily NZ racehorses but we do also have a rehoming contract with the Hong Kong Jockey Club, who fly horses back for us to retrain and rehome. I employ 3 riders and a part-time groundsperson, as well as myself. We pride ourselves in well-priced, well-presented happy horses and making good matches.
One of my most-utilised BetaVet products is STEADY STEED, which is an excellent (competition legal) aid for assisting in taking the edge off anxious horses, allowing them to process their experiences and learning better. I also use it frequently on our well-known Punky Pony to help contain his high-jinx!
Recently I have started using a new BetaVet product, HERBAZOLE. Magic! I initially trialled it on a very highly-strung 3yo filly whom we had in for pre-training. Within days she was a happier horse, eating, less grouchy, and starting to put on weight - not to mention happily opening her mouth for the syringe. This is a handy natural tool to have for those horses who are showing signs of having ulcers.
I also love the new ALLER-GEN and have found that it's great for skin rashes etc especially with this humid weather we are experiencing at the moment.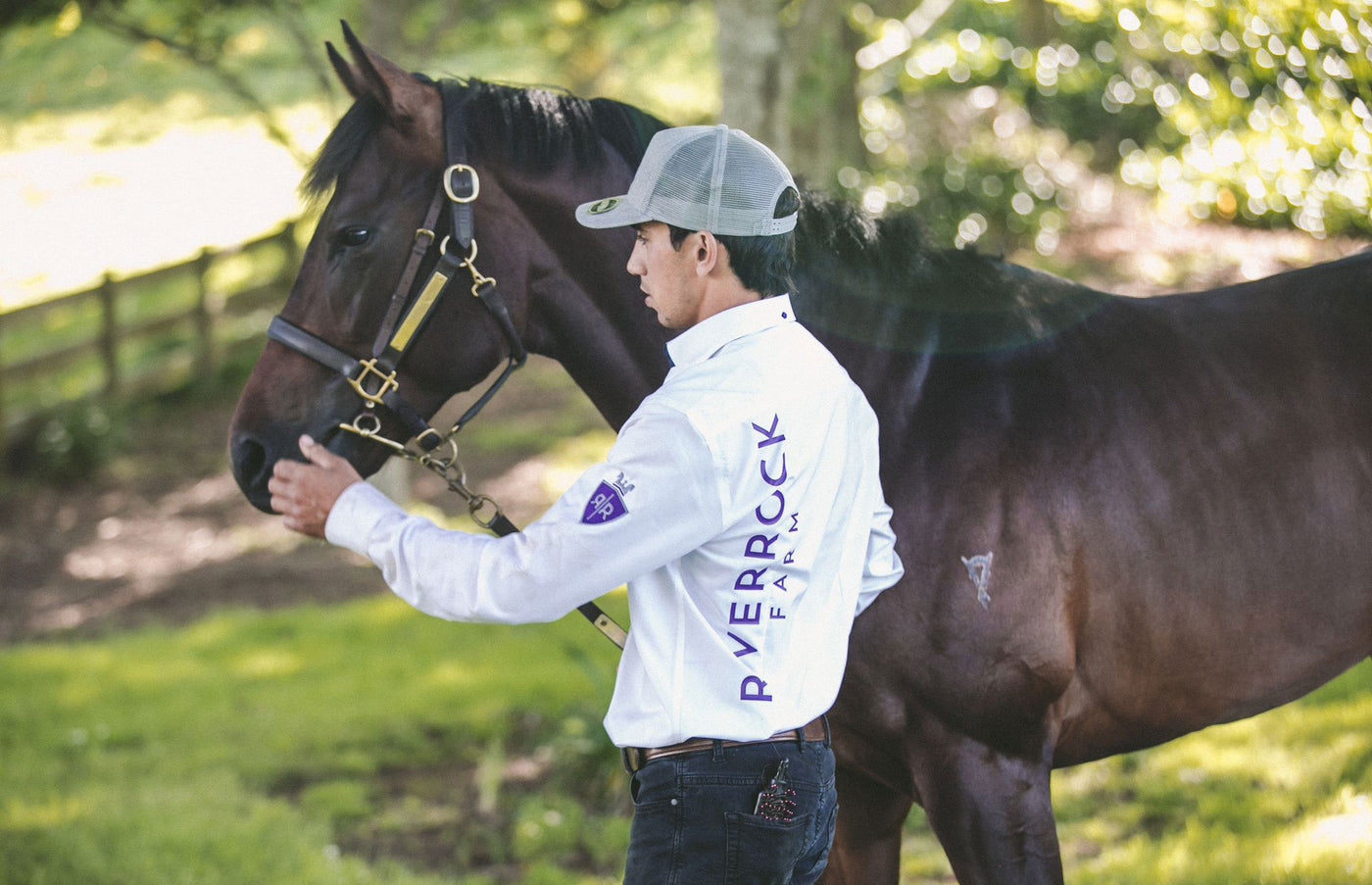 Riverrock Farm
Riverrock Farm is a boutique horse education and training business based in Karapiro, Cambridge.
We pride ourselves on providing a professional service which recognises the unique characteristics of every horse.
We treat every horse as though they are our own and are focused on achieving the best results possible for our clients.
One particular product at BetaVet which we have used for the past 6 years is the GASTRI-TEC and have seen wonderful results. It is a product which helps horses hold their condition, add a glow to their coat and helps with gut support.
Recently we have moved to a similar product called HERBAZOLE. Off the back of in-depth research at BetaVet we were confident to give this product a go.
We see HERBAZOLE as a more specific product for gut lesions and to maintain a healthy digestion system. We will certainly be using this product going forward, especially when preparing horses for sales.
Taranaki New Zealand
Vanessa Way
Vanessa Way has been winning Bates Championship titles since 2004. It began with KH Arvan, who she purchased locally in Taranaki as a gangly unbroken 2-year-old. She then won the Killala Title, going on to win the highest accolades, the Berkner Medal of the Grand Prix Championship in 2014 and the Tironui Trophy for the Grand Prix Freestyle in 2011 and 2014.
She has stamped her name on individual titles on nineteen occasions, with eight different horses, and has won the Helen Holden Area Team Trophy six times. Anamore progeny where were a favorite at Vanessa's Oakura stable, with six titles secured on NRM KH Arion and NRM KH Allandro. Two 'Prestige' progeny feature in the list; NSC Pronto, the advanced winner in 2019, and NSC Timbermill Prequel, who won the Surrey Small Tour title in 2020 and went on to earn over 66% in the Grand Prix at the NZL World Championships qualifying event in 2022. Her current stable star, NSC first rock DW, won the Young Horse Championship as a six-year-old in 2020, with a massive 89.4%. He has since graduated to small tour. Being an avid competitor, trainer, and coach, Vanessa is quick to recognize the hard road to the FBI levels. Since 2019 she has sponsored the VW ProAM Championships at the Nationals to encourage and reward riders making their way through the grades to the top levels. Vanessa is based in Taranaki but regularly coaches throughout the North Island and Victoria AUSTRALIA. Her BetaVet "must haves"are PROTECT, BUILDAGUT and HERBAZOLE.